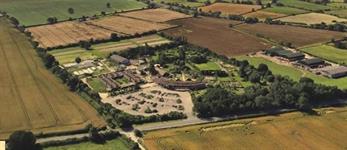 Garden Organic could net £4m for selling the gardens. Housing and care home developers are interested. The charity wants to concentrate its funds on other projects and says the gardens are loss-making and that organic visitor attractions are now spread nationwide so Ryton is becoming less popular to visit. Chief executive James Campbell said a sale decision could take several months.
Members of the Save Ryton Organic Gardens Group say they have now obtained a copy of the "undisclosed ?nancial analysis that is being used by Garden Organic's Trustees and managers to justify their potential sale for housing".
The analysis shows that In 2017, total income, including admissions, tenants and tours was £170,000. Ryton Gardens expenditure including gardens,  supplies and  mortgage interest was £200,000. Premises costs including sta? was £225,000, leaving a deficit of £255,000.
Former HDRA Consultants Ltd managing director Michael Walker said Garden Organic should use legacies, membership income and donations shpuld be used to support the gardens: "This must be the the ?rst gardening charity in history that appears to want the gardens to pay for themselves without using any of the members income to help support them. The document shows that there was to be an apparent de?cit of £255,000 for the site and gardens in 2017. However, total membership income and donations was £1,300,000 in 2016 so if just a quarter of this income (£325,000) was used to support the gardens then there wouldn't be a de?cit at all. Instead, the trustees and managers appear to want to use all of our money to pay for other projects. I have today written to the Trustees asking them to con?rm that they do not take into account membership income and to ask them why. Members of the campaign group have produced an 8 page lea?et that they are now sending to Garden Organic members that explains the background to the proposed sale and why it is totally contrary to the principles and beliefs of the organisations founder, Lawrence Hills."
Former Trustee and staff member Judy Steele said:"The gardens should not be sold. They are an asset to the charity, are of national importance, and should not be dismissed as a drain on the organisation. They have far more signi?cance, nationally and to thousands of individual gardeners, than their ?nancial value alone.  Our lea?et is full of information and puts the case for saving the gardens. Members should have the opportunity to hear both sides of the argument, and be allowed to have their say via a full members vote."
This post was written by: HortWeek