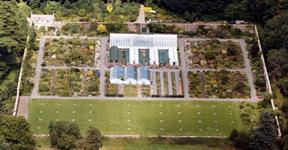 Hughes is a nurseryman based at Heale House in Wiltshire.
The Castle Douglas garden went up for sale for £275,000 in January 2018 after the owner's death.
Since 1987, Cally Gardens was developed as a specialist nursery by the late Michael Wickenden, the renowned plantsman and plant hunter, who died aged 61 in Burma in 2016.
The gardens contain his collection of more than 3,000 perennials, many of them grown from seed collected from his plant hunting expeditions around the world. Unsold potted plant stock, tractor and other nursery equipment are available at valuation. Vendor is JHS Law.
Cally's Facebook page said: "Kevin has some great plans and ideas for the garden, vinery and woodlands, building on Michael's legacy and continuing to specialise in rare and unusual plants, so we are all looking forward to the next chapter in Cally Gardens story."
Meanwhile, the late John Brookes' garden Denmans in West Sussex is to re-open in June following renovations.
This post was written by: HortWeek