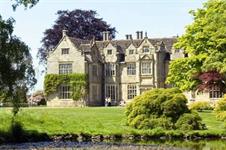 Following a successful tender bid, Bernhard's Nurseries is supplying 13,000 plants to the newly created Winter Garden at Wakehurst, Kew's Wild Botanic Garden.
Plant supply is now underway and the Wakehurst project is due to be completed in March.
Bernhard's general manager John Marsden said: "We're delighted to be working with the team at Wakehurst, supplying interesting plants to such an iconic location."
Southern sales manager Lewis Normand added: 'I'm sure the public will be engaged by this new addition to the garden and I'm very much looking forward to seeing it myself when complete."
Bernhard's Nurseries is a 70 year old family owned grower, based in Rugby, Warwickshire.  The long established Hardy Nursery Stock grower has broadened its offering in recent years.
With the addition of Normand, the grower has increased supply to Southern England and contract production for show gardens across the UK show calendar. A new Rugby based Wholesale Cash & Carry will be opening shortly to cater for walk-in trade customers.
This post was written by: HortWeek